Today was the first day candling. It's technically still day 1 of incubation, since they went in yesterday afternoon.
Sorry for some of the pictures- we only have one shot at a picture, since I'm taking the weight and a picture, and I don't want to leave the lid of the incubator for too long.
Egg 1: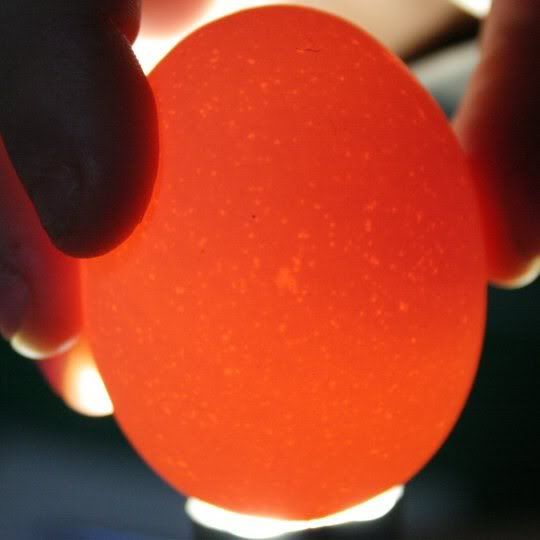 Egg 2- now this one surprised me. I wasn't expecting to see anything in any of the eggs, but I see a dark mass in this one.
This is Egg 2 again, at a different angle so you can see the air sac at the end of the egg. Notice you can see the dark mass in this one also: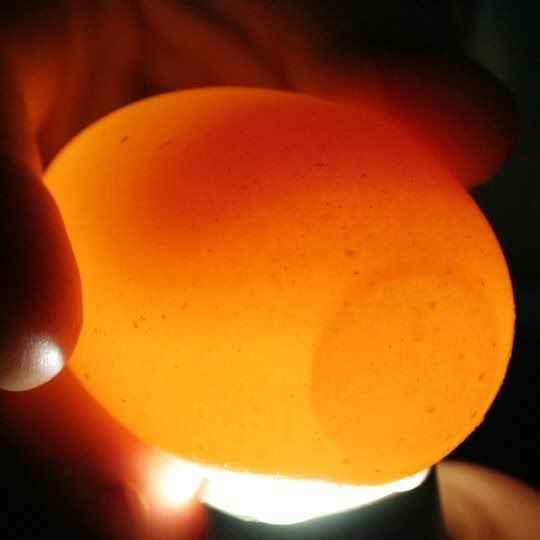 Egg 3: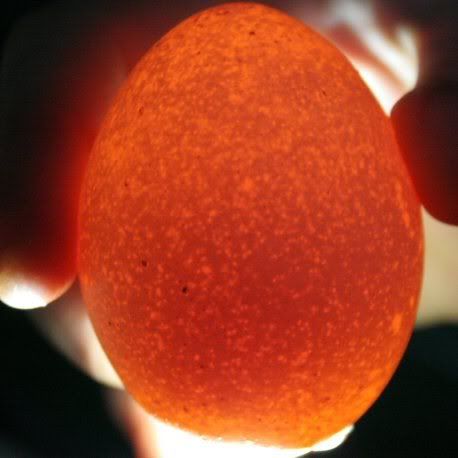 Egg 4: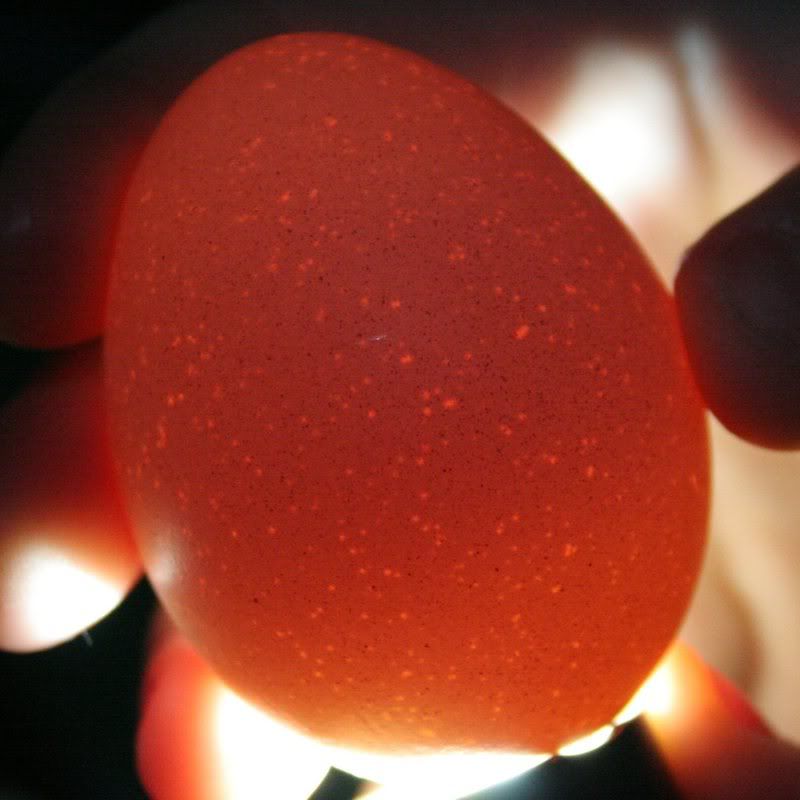 Egg 5: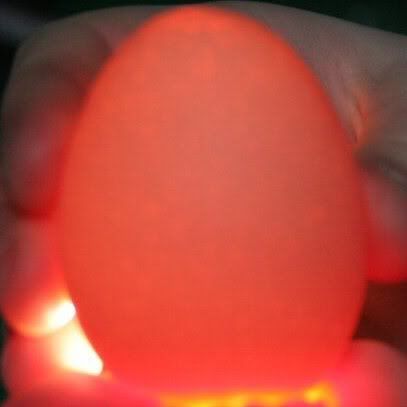 Egg 6:
Egg 7: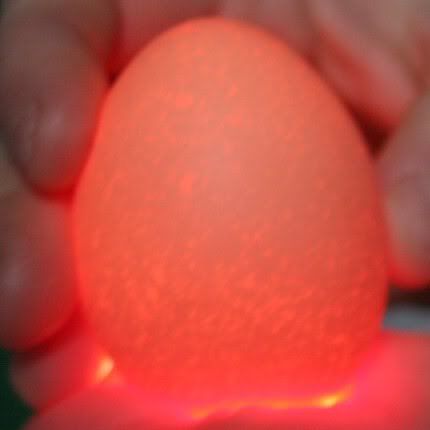 Egg 8:
Egg 9: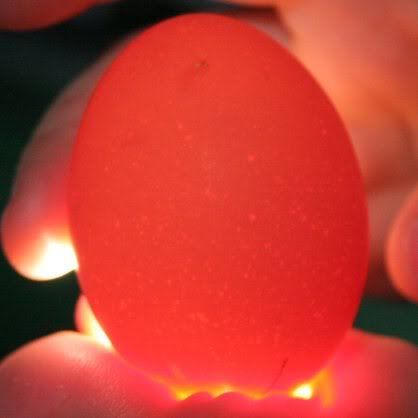 Egg 10- found out you can't see through the blue-green eggs. Hubby is going to get out his super duper high powered beefed up MagLite for next time- this bad boy takes 9 AA batteries so hopefully it will work:
Egg 11: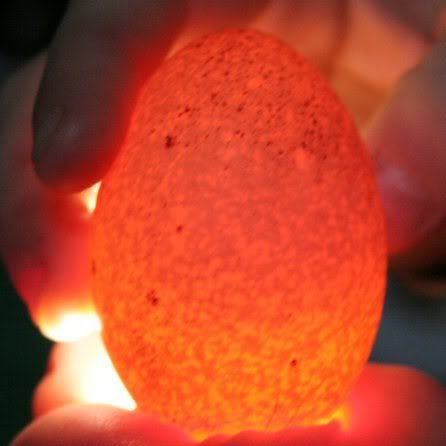 Egg 12:
I also rotated the eggs- I moved them each one row to the right, the ones on the end (11& 12) moved to the first row: